This Minor, taught in French, is designed for students with intermediate or higher fluency in French language who are interested in developing their appreciation for Francophone literatures and cultures around the world.
---
Admission Requirements
Students who wish to pursue this program of study must have completed FREN 302 or demonstrated a proficiency level of B1 on the Common European Framework of Reference for Languages (CEFR).
---
Degree Requirements
Program Diagram
Click on the diagram below to download the PDF.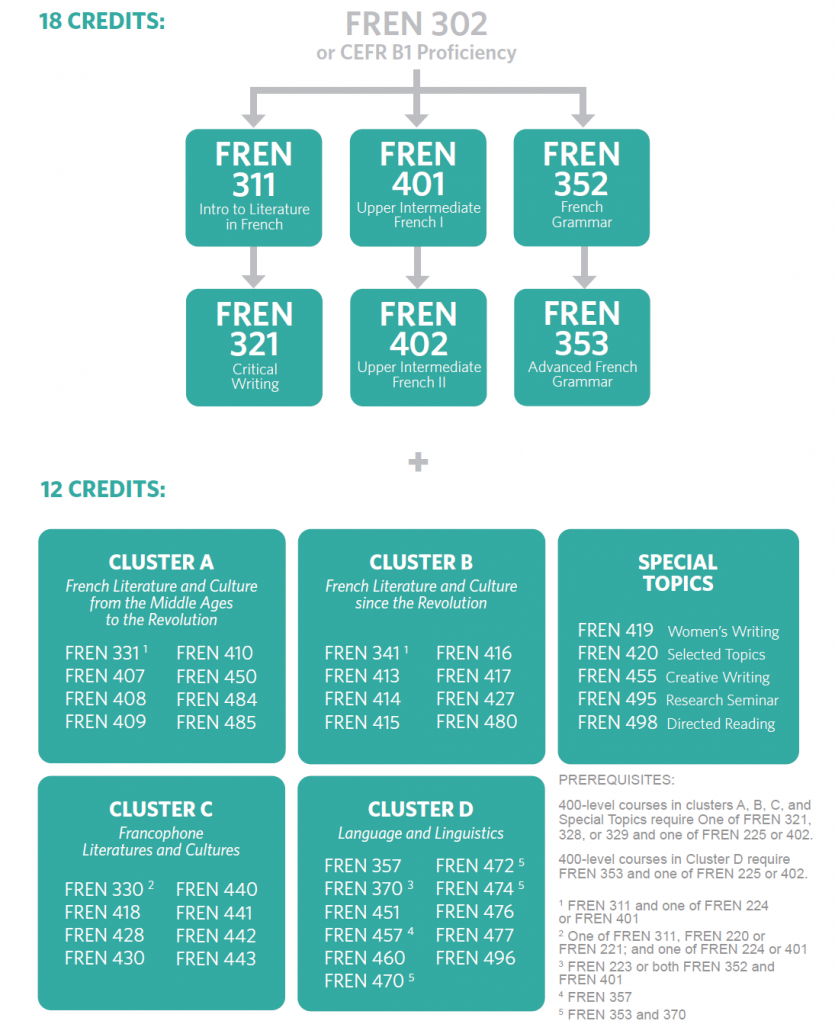 ---
Declaring a Minor
---
Course Planning