UBC is a world-class university in a vibrant multicultural city, with a keen and enthusiastic team and a nurturing environment in which you can grow and learn.
The Hispanic Studies program is lively and growing, but small enough that the individual student is always our priority. The faculty is a dynamic group of established and emerging scholars with expertise ranging from Medieval and Golden Age Spain to contemporary Brazil, and from Indigenism in the Andes to tourism in Catalonia. You will be exposed to a variety of approaches ranging from media, visual and film studies, to postcolonial theory, cultural theory, and feminism.
Graduate students have the opportunity to lead and participate in research seminars, reading groups, research clusters, colloquia, and conferences organized both within the department and in interdisciplinary centres such as the Liu Institute for Global Issues or Green College.
The program hosts visiting speakers to contribute to the university's vibrant intellectual dialogue. As one of North America's premier universities, UBC has an excellent library and other facilities.
---
MA Program in Hispanic Studies
A Master of Arts (MA) degree in Hispanic language, culture, and literature is broad and wide-ranging, offering you the chance to take courses on a range of topics in Spanish and Latin American literature and culture, as well as the possibility of studying literary and cultural theory or issues in second-language instruction.
The coursework is designed to help you master key concepts and theoretical approaches by means of comparative analysis, and to help you explore possible fields for subsequent investigation.
Course offerings vary from year to year, as they are related to the active research projects of program faculty. You have the option to pursue a topic in more detail and depth by writing an 80-page MA thesis.
---
PhD Program in Hispanic Studies
A Doctor of Philosophy (PhD) degree involves advanced training and research that usually leads to a career in academia, though it can also lead to jobs in areas such as high-level administration, policy, or communications. After qualifying and candidacy examinations, you defend a thesis proposal before researching and writing a PhD thesis that is an original contribution to a field of knowledge.
PhD students are guaranteed funding and are involved in the life of the program as paid teaching assistants or research assistants, as well as having access to grants for conference and research travel.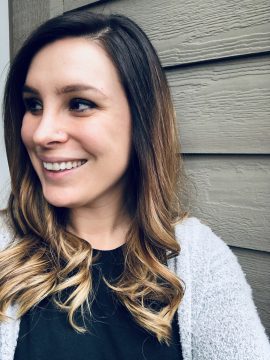 When I saw the range of fields and topics covered by the group of Peninsularist professors here in Hispanic Studies, I was certain that FHIS was a dynamic environment to grow professionally and intellectually. I was also enticed by the funding opportunities for research, teaching and travel, and the opportunities I had to participate in its broader, lively community of researchers.
Jennifer Nagtegaal
PhD in Hispanic Studies
---
Get Involved