Achieve your educational and career goals through our graduate programs in French or Hispanic Studies at UBC Vancouver — a beautifully-located, top-rated institution with active faculty, attentive supervision, multiple opportunities for interaction, and a good fit with your own interests.
UBC has been rated North America's most international university. Our graduate students play an integral role in the intellectual community worldwide, producing a diverse range of scholarship in French/Francophone or Hispanic Studies. Whatever your interests, be part of our thriving community.
Benefits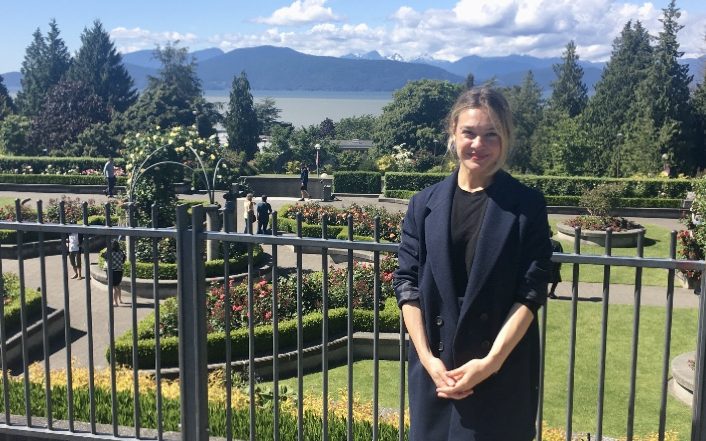 I have been given so many opportunities to develop my teaching skills, to be actively involved in the wider community and in the local French-speaking community, to be a part of conference organizing committees and to present my research in forums and in conferences. UBC is a particularly vibrant university and there are countless opportunities to learn and to evolve.
Liza Bolen
PhD in French Studies, 2020