A major in Romance Studies allows students to gain an appreciation of the Romance languages, cultures and literatures through a uniquely interdisciplinary, transnational and cross-cultural perspective.
---
Degree Requirements
Students must complete a total of 42 credits, at least 30 of which must be at the 300- or 400-level. Students must have completed at least one of FREN 202, ITAL 202, SPAN 202, or PORT 202, or demonstrated a proficiency level of A2 on the Common European Framework of Reference for Languages (CEFR) in one of the Romance languages by the completion of this program.
Students are encouraged to consult with the FHIS Student Programs Coordinator as early in their degree program as possible for guidance in planning a course of study that will best prepare them to achieve their academic and professional goals within the field.
Program Diagram
Click on the diagram below to download the PDF.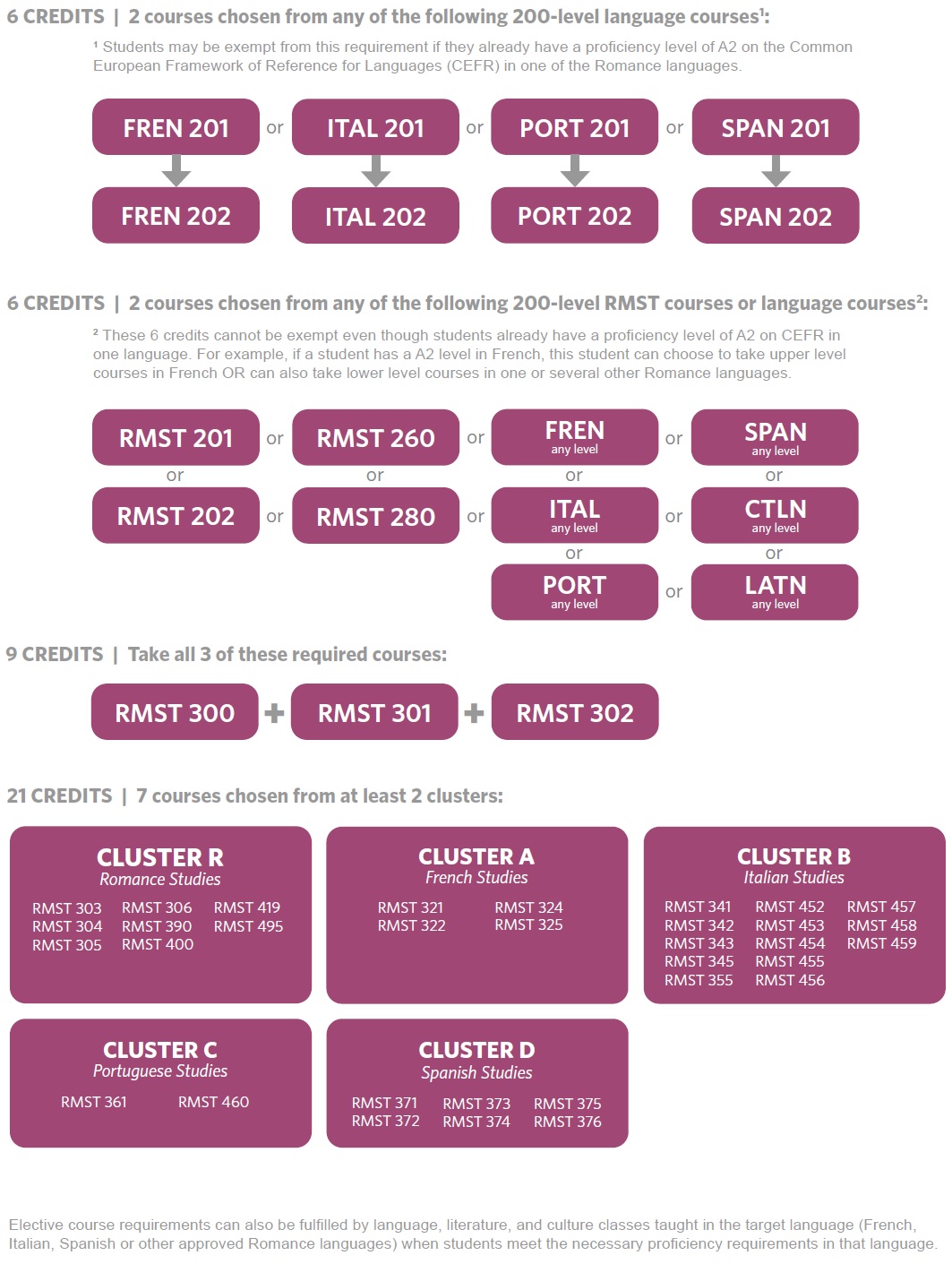 ---
Declaring a Major
---
Course Planning