Dr. Maria Carbonetti brings Spanish for Community's experiential learning community projects to the virtual sphere.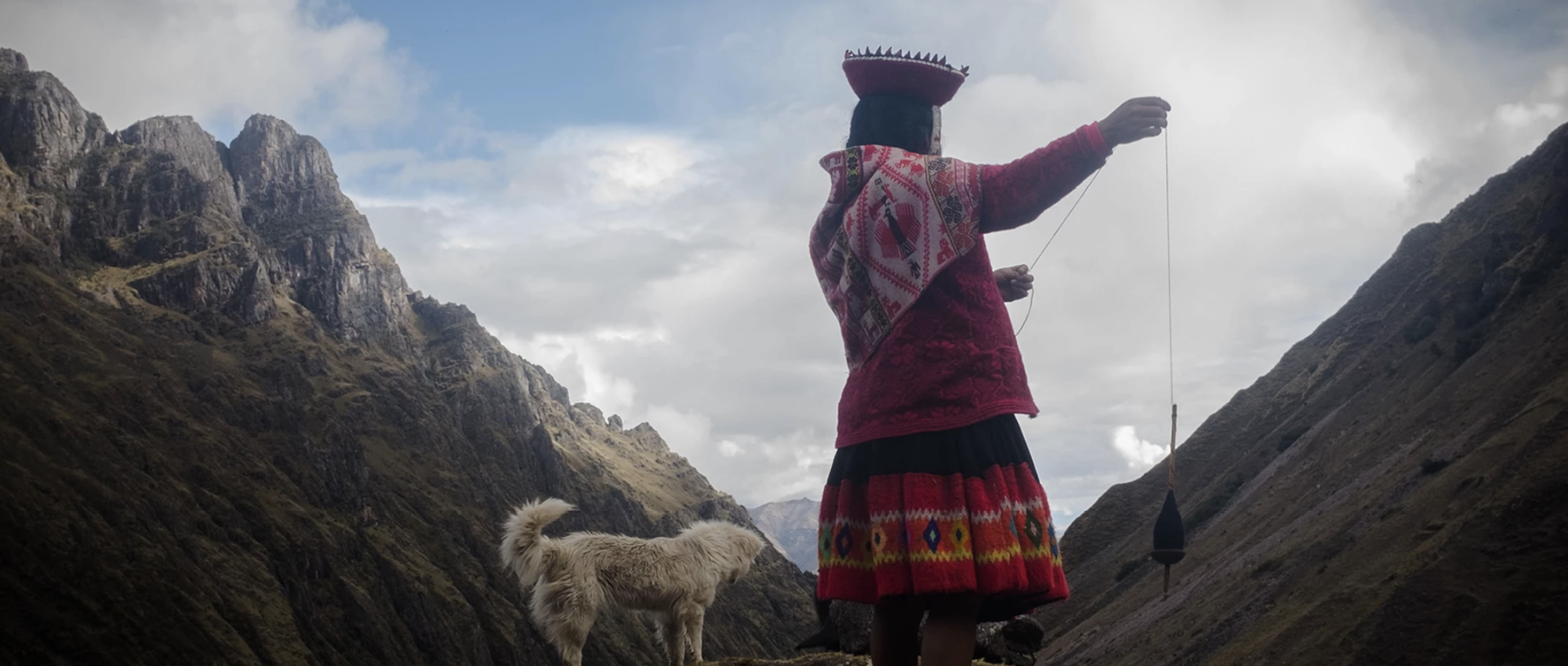 "Students usually express how empowering it is for them to realize they can positively impact people from distant communities with their Spanish skills."
Maria Carbonetti
Director, Spanish for Community
---
About Spanish for Community
Spanish for Community (SFC) is an Experiential and Service Learning initiative that organizes community engaged learning projects with partner organizations in the Hispanic community, locally and abroad. The projects are related to social justice, diversity and inclusion, human and earth rights, public health and education, and community-based art and culture.
Most of the projects are embedded within Spanish courses at UBC, but students who are not registered in courses can also participate as volunteers (as members of our translation team or as student liaisons, for example).
I have transitioned Spanish for Community's activities online so that we can continue delivering community engaged learning opportunities for students and connecting with partner organizations, despite the challenges brought by the pandemic.
Upcoming project: Fundación Ratón de Biblioteca
Starting February, we will be partnering with Fundación Ratón de Biblioteca, a community organization that brings library and literacy services to families, children and youth in marginal areas in Medellín, Colombia. The organization hopes to gather data about other community libraries and services that share its mission to foster literacy, in order to eventually create allyships with community libraries outside of Colombia.
This term, students in my now web-oriented course Spanish 302: Intermediate Spanish II (and volunteers) will have the opportunity to improve their listening, writing, speaking, and reading skills in Spanish by working with Fundación Ratón de Biblioteca. They will:
Learn about the history and role of community libraries in marginal neighbourhoods in Medellín, Colombia
Research and collect data on similar initiatives in their communities
Report their findings to Fundación Ratón de Biblioteca
In the end, students usually express how empowering it is for them to realize they can positively impact people from distant communities with their Spanish skills.
Past project: Mosqoy
In addition to Fundación Ratón de Biblioteca, we also partnered with Mosqoy during Winter Term 1—a Peruvian organization that works with cooperatives of weavers, mostly women, in remote Quechua communities in the High Andes, in addition to a youth education program.
Students in Spanish 401: Advanced Spanish I listened to guest speakers from both organizations and received an introduction to the Quechua language. They also translated Mosqoy.org's Training Manual for Volunteers, not only translating it from English to Spanish, but also adapting it to the target audience of Peruvian young adults and turning it into a very comprehensive educational text that will be crucial for Mosqoy's recruitment and training efforts.
While translating these texts, students were able to work through both the linguistic and ethical challenges of working with an organization that has its own culture, values, and audience within a particular sociolinguistic context.
Once again, all of this was accomplished online through my web-oriented course.
Thank you
I am really happy and proud of everyone who has been involved with Spanish for Community, particularly my dedicated and talented students.
I am also grateful for the work of our student community liaison, PhD student Lorenia Salgado-Leos, who has revitalized the SFC blog so that it now has more space for students to talk about their learning experiences. I am also thankful for Dr. María Adelaida Escobar-Trujillo, who has established our connection with Fundación Ratón de Biblioteca and is our community liaison for that project.
Finally, I am grateful for the help of UBC's Centre for Community Engaged Learning (CCEL) with training students, and for the constant support of the FHIS Department during this challenging academic year.
Learn more