Dr. Maria Carbonetti she talks about taking risks, making an impact, and the power of community engaged learning to help students apply their skills far beyond the classroom through Spanish for Community. She received the 2019 Killam Teaching Prize for excellence in teaching.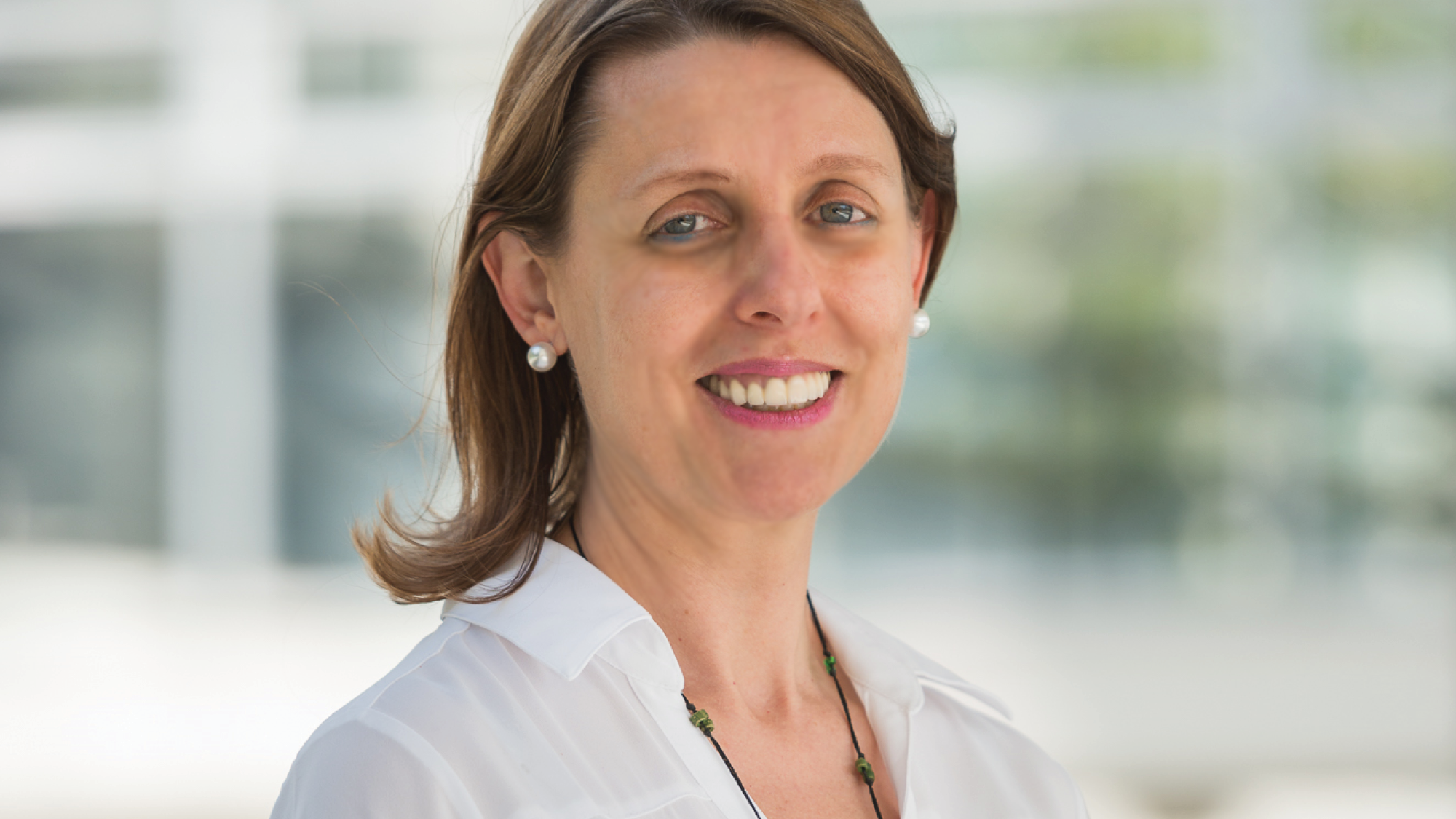 "It's amazing to see students discover the power of a second language and what they can do to impact the world with it."
Maria Carbonetti
Director, Spanish for Community
What is Spanish for Community?
Spanish for Community is a window to the Hispanic community and language immersion, without having to step foot outside of Vancouver.
Spanish for Community is an Experiential and Service Learning initiative that I created in 2010 to help participants strengthen their linguistic and cultural competence through community engaged learning projects with partner organizations in the Lower Mainland and abroad. The projects are tailored to specific courses according to their topic and skill-level, and are related to social justice, diversity and inclusion, human and earth rights, public health and education, and community-based art and culture.
We have many different types of projects. Some of them are on site, so students go to partner organizations and work with members of their community. Other times we invite community partners to our classrooms. I always go by the principle of reciprocity: each project must give students a chance to learn from our partners, and our partners benefit from a service provided by our students.
What are the unique benefits of community engaged learning?
Experiential, community engaged learning allows students to make relevant links between the literature they read and the actual people who live(d) through the events that are described.
Students were utterly mesmerized when we invited immigrant workers from Latin America to speak about their situations of displacement, persecution, and forced immigration. What started as a simple literary text being read in class, and a documentary about immigrant workers in the north of Mexico, had morphed into a complete picture by allowing students to actually meet these individuals in person. The circle was complete. To see how fictional literary works are connected to reality is invaluable.
Spanish for Community has been a bridge, not only between students and partner organizations, but between other courses offered in our Department. It complements, expands, and deepens the subject matter of other courses. It also allows students to practice critical thinking and reflect on the realities of their country of origin, and on how Canada's policies are directly related to issues happening in other countries. Everything is linked.
It fulfills some of the major points outlined in the UBC Strategic Plan: global and local community engagement and transformative learning.
When it comes to practicing a new language, experiential learning is completely organic and way more unpredictable. It forces students to face their own insecurities and limitations, tap into everything they have learned, and solve problems on the spot. Learning a new language isn't just an intellectual experience, but an embodied one — to be physically conversing with someone face-to-face in a less artificial setting.
What impact has Spanish for Community made?
Students:
It's amazing to see students discover the power of a second language and what they can do to impact the world with it.
Every year, students get hooked and continue to volunteer for our partner organizations after the course ends. Some switch career paths and pursue social work or a Spanish major because they see a need for it. Others start portfolios using projects from our translation course to register with the Society of Translators and Interpreters of BC. Some have even told me they landed internships or jobs because of the work we did in Spanish for Community.
Community partners:
In terms of community partnerships, it's fantastic! It's a joy to see how materials we produced a long time ago are still being used. Just two days ago, I received an email from a teacher in Guatemala asking for permission to use materials we'd translated for the largest indigenous organization in Central America, which was one of our first projects many years ago!
The same can be said about the manuals we translated for refugees from Latin America to assist with their hearings in Canada, the citizenship and Canadian culture course materials we prepared for neighbourhood houses, and the webpages we created for the Women's Hospital to inform women about C-sections. These are all still in use.
How are course learning objectives embedded into community projects?
The Spanish language is at the centre of everything we do. Each project, no matter how big or small, will include these four abilities: speaking, listening, reading and writing. Each project is tailored to align with the course level and learning objectives. Here are some examples.
Language:
For my 400-level Translation course, we partnered with an organization from Peru and translated parts of their website, all of which will be published online in two years. It was a splendid opportunity for co-teaching because they got to interact with the Director and the official translators of that organization. They could apply all the theory they were learning to this project and make informed decisions about translation as a mediation practice, in alignment with course objectives and learning outcomes.
For my 200-level Conversational Spanish courses, students were given the opportunity to interact with Hispanic seniors at the local Seniors Centre and hear their stories of immigration. After conversing with the seniors, they wrote journal entries and letters to them.
Culture:
There is an intercultural aspect to these projects as well. For example, students in my 400-level Translation course learned about issues surrounding translation with regards to ethics, power, and privilege within the social, political, and cultural landscape of Peru and the indigenous population we were helping. Students were prompted to reflect on their position as apprentices of translation, and on their privilege as university students in the northern hemisphere in relation to the clients they were serving. We also explored the linguistic implications surrounding gender, such as the use of the Spanish pronominal system and how translation decisions have consequences on this matter.
For students in my 200-level Conversational Spanish courses, listening to the immigration stories of seniors allowed them to encounter, face-to-face, actual survivors of the coup d'état in Chile, persecution in Guatemala, and so on — events they had only read about in literature and history readings. You can imagine how powerful that is!
What advice would you give to those who are interested in developing similar initiatives?
First of all, I would encourage any instructor who is interested to do it. You will be surprised by what students can do; it's always more than we can ever imagine.
I would advise you to consult UBC's Centre for Community Engaged Learning. They oversee these projects and have incredible resources. I've had the best experience with them! They can help you set up partnerships and provide training for you and the students. It's amazing.
Last thing: I would encourage instructors to think about their pedagogical approach and to rigorously study the theory behind community engaged learning, because it's a whole pedagogical field. It's not as simple as taking students to a senior's centre; it has a whole corpus of proven research and theory. In addition to the fun and social aspects, actual learning should be happening.
If you need more advice, you can always come to me and I'd be happy to share my experiences on this!
How does it feel to receive the 2019 Killam Teaching Prize?
Receiving the Killam Teaching Prize makes me realize how lucky I am to be a teacher.
After all these years, it feels amazing to suddenly get visibility and recognition for something that has been so central to my identity and has been a huge part of my life. The response of my students and colleagues only made it better; I was happier than I expected to be! I am very, very grateful to be teaching and working here at UBC, and for my colleagues and students.
I am a risk-taker. It's in my blood. I like to try new things, particularly when it comes to community engaged learning, and I like to create new learning opportunities for our students. When you design a community-based learning project, you have to step into the unknown. You don't know exactly how things will go. You have a hunch, so you tailor each project to bring students a meaningful, holistic experience that links to the learning objectives of each course, while fulfilling a genuine need of the partner organizations.
Each time, I wonder: Am I doing this right? Would this be good for our students? Would this be meaningful to our community partners? The self-doubt is always present, but in a way, it's healthy; it makes you quite vigorous in terms of how you evaluate things and seek feedback. At the same time, it's the most exciting part, because it requires so much creativity!
There's a quote that I like from the Irish philosopher John O'Donohue that says: "Learn to find ease in risk." Because without risk, there is no innovation. Every year I have encountered an amazing group of students who are willing to try new things, because community engaged learning requires them to take risks as well. It's a good model for students to learn how to be courageous, step out of their comfort zones and see what happens. Students gain transferable skills that are applicable to other areas of life, and values like trust, courage, integrity, and the capacity to be vulnerable are what they'll take away in the end.
Learn more about Dr. Maria Carbonetti or the Centre for Community Engaged Learning.