Dr. Stéphanie Palisse, Director of the Centre de la Francophonie de UBC and Instructor of French at FHIS, talks about the importance of cultural immersion and explains how you can get involved with cultural events organized by the Centre.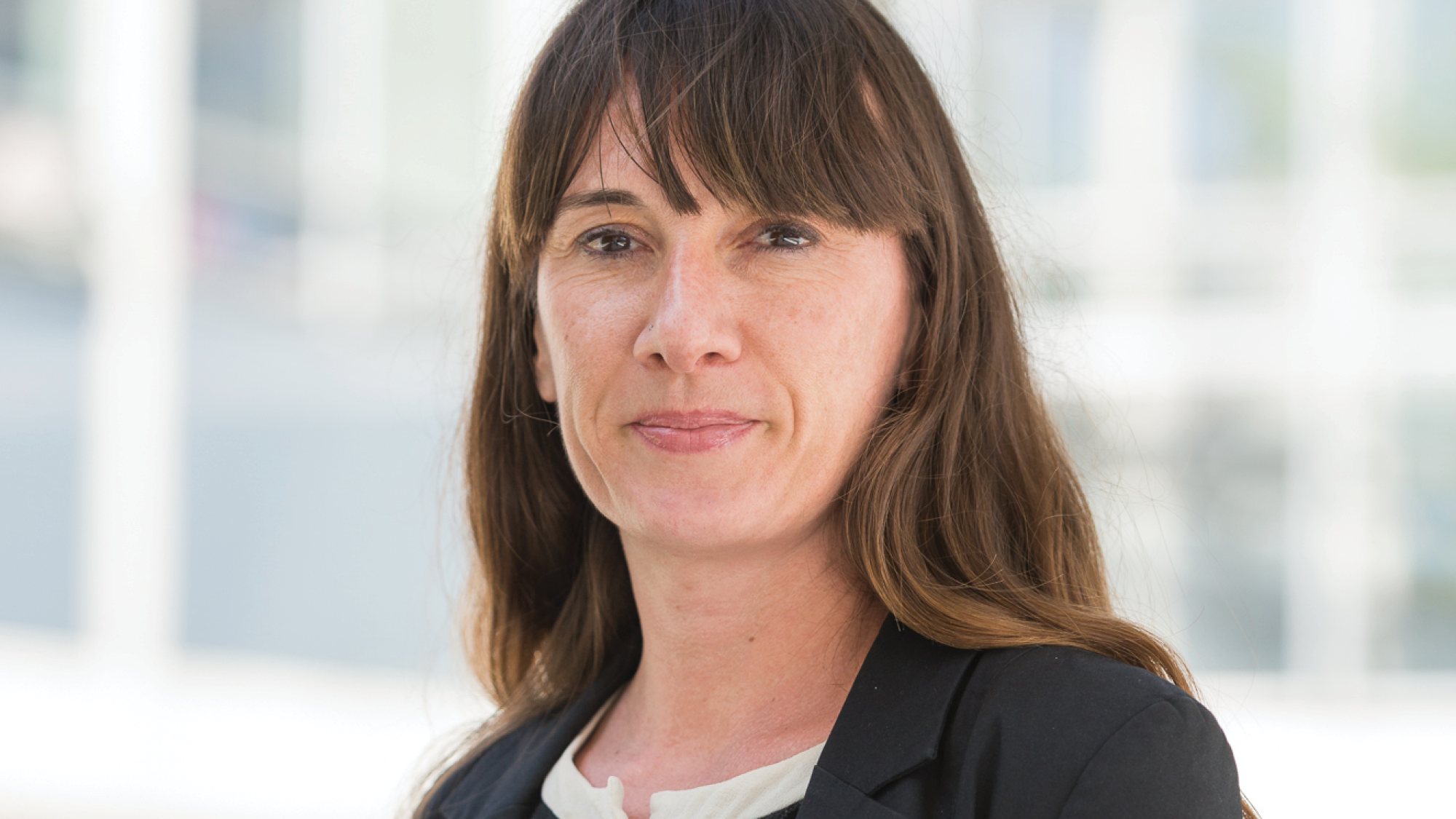 "The cultural activities organized by the Centre de la Francophonie de UBC are completely informal opportunities to meet other people who are learning French or who are Francophones."
Stéphanie Palisse
Director, Centre de la Francophonie de UBC
The Centre de la Francophonie de UBC promotes the French language on campus and in the community, celebrates the francophonie here and elsewhere, and fosters dialogue among Canada's cultures. In collaboration with community partners, the Centre offers cultural events and information sessions on and off campus. It is a joint initiative between the Department of French, Hispanic and Italian Studies (Faculty of Arts), the Department of Language and Literacy Education (Faculty of Education), and UBC's Extended Learning.
The Importance of Cultural Immersion
Language is not just about grammar that you learn in a textbook, but about people – the way we are, the way we communicate, the way we use the language. That's why it's good to show the language in 4D.
In my classes, I've noticed that students really enjoy it when I speak about my real life in France with regards to the cultural aspects. For instance, many Canadians think it's rude when French people correct the way they speak, because in Canada, it doesn't matter if you make mistakes; they still understand you. But in France, we don't consider it rude; it's just a different way of seeing things. We do this as a way of helping you improve so that you don't get embarrassed in the future.
The same can be observed when people talk over each other during a conversation. While some people might think it's rude, in France it's considered a healthy way to communicate! These are aspects of French culture that people won't learn from visiting the Louvre or learning about musicians. I always bring it back to my background as a linguist, where I studied linguistic politeness for my PhD. You have to immerse yourself in the culture to understand these things.
There's often a cliché associated with French culture — joie de vivre (the joy of living) — the idea that everyone's always happy, hanging out in cafés, like what's shown on the postcards. But it's important for people to see the bigger picture beyond these stereotypes. That's why the activities of the Centre de la Francophonie de UBC aim to show these other cultural aspects in a less formal way. I think people learn it better when they see how it's applied in real life.
Cultural Events
The cultural activities organized by the Centre de la Francophonie de UBC are completely informal opportunities to meet other people who are learning French or who are Francophones. Students in advanced levels often want to connect with the francophone community, but don't know where to start. So that's what we're trying to do. We want to open people's eyes about the different francophone cultures.
Many students don't realize that French is also spoken in Asia, Africa, and the Caribbean, so we try to show movies and documentaries from other countries, in addition to those from France and Quebec. We also host information sessions on how to become a French teacher and how to study or work in France. Other activities include book launches and evenings with special guests, such as Michèle Audette – a Canadian feminist and politician who was working on the case of missing Aboriginal women.
Those who are interested in regular updates about our events should like our Facebook page, follow our Twitter account, or sign up to our mailing list by emailing centre.francophonie@ubc.ca. We are also about to release our new and updated website, so stay tuned!
Partnerships
We do a lot of partnerships with other organizations in Vancouver to show that we are not in competition; we are collaborating to show the wider community that there are lots of francophone-related things happening, even in English-speaking Vancouver.
I was super excited to become Director of the Centre because I felt like I had the network and the knowledge, and I wanted to connect with partners and find ways to work together. That's always something I've enjoyed doing. I use a lot of my personal network, because I've previously worked for a lot of local organizations that the Centre now partners with.
We organize events together, which is really helpful because we gain more time, have more people, have greater financial resources, and get to host events in a variety of venues. We realize that not everyone can come to the UBC campus all the time, so we try to hold events at other places like Robson Square.
Partnerships are great because we can talk, exchange, and learn from each other. It's nice to stay connected with everybody else.
Learn more about Stéphanie Palisse.