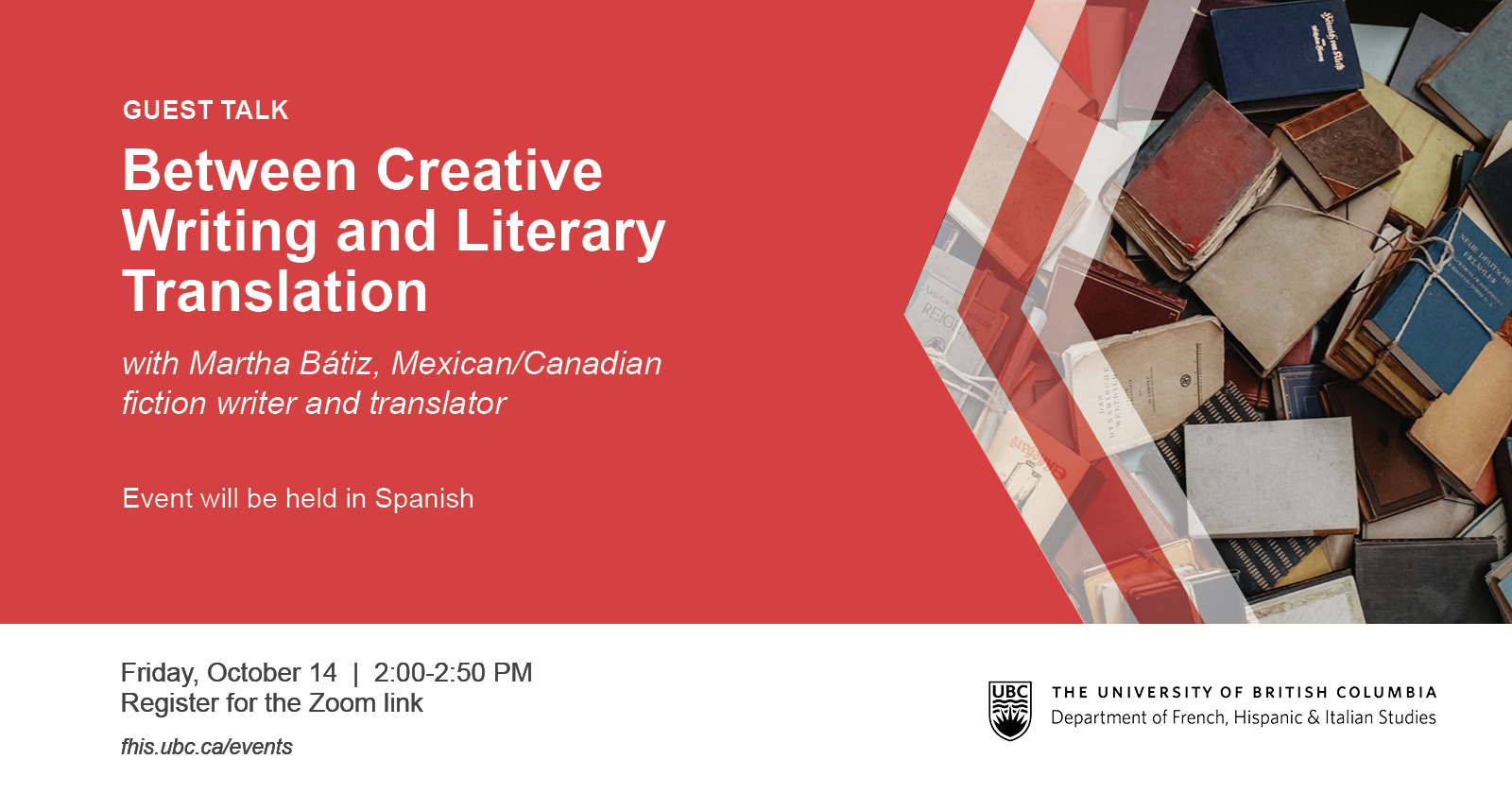 Entre la Narración y la Creación Literaria
Explore the literary translation of Hispanic poetry through this online talk by Mexican/Canadian fiction writer and translator, Martha Bátiz. She will speak about her work as a writer and translator of her own short stories, as well as the literary translations of renowned Mexican poets such as Pura López Colmado.
This talk is part of the course Spanish 401, but everyone is welcome to attend! The event will be held in Spanish.
About the presenter:
Born and raised in Mexico City, Martha Bátiz has a PhD from the University of Toronto. Her articles, chronicles, reviews, and short stories have appeared in diverse newspapers and magazines not only in her homeland, but also in Spain, Dominican Republic, Puerto Rico, Costa Rica, Peru, Chile, Ireland, England, the United States, Australia, and Canada. In Spanish, she has penned two short-story collections and an award-winning novella (Boca de lobo, available as Damiana's Reprieve in English and La Gueule du Loup in French). Martha is also the author of two short-story collections in English: Plaza Requiem: Stories at the Edge of Ordinary Lives (winner of the 2018 International Latino Book Award in the category of "Best Popular Fiction in English") and No Stars in the Sky, published by House of Anansi Press in May 2022.
Register to receive the Zoom link: