Tales of Love and Adventure: King Arthur and the Matter of Britain in Medieval French Literature
Cross-listed with MDVL 301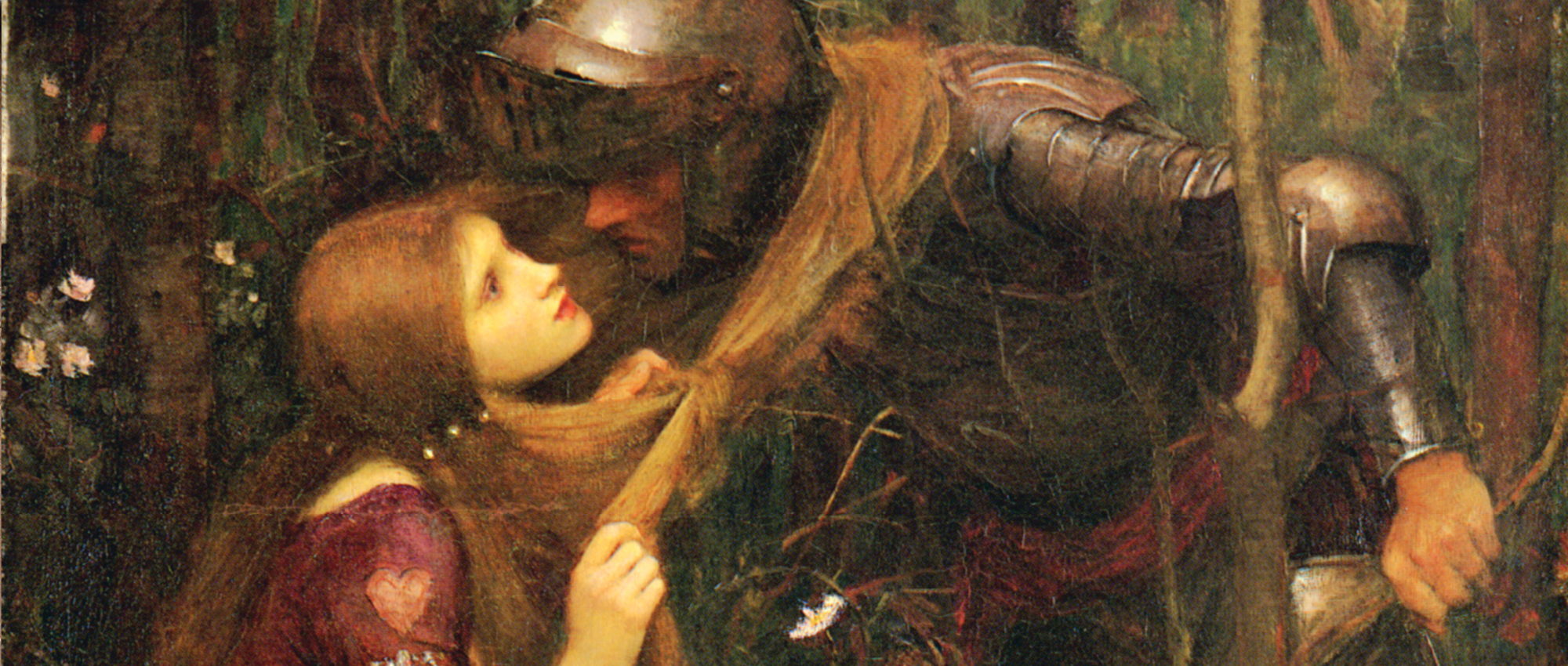 Was King Arthur really in control of his realm? Why was it so important for his knights to find the Grail? Who was the greatest Knight of the Round Table? Why is love so crucial in Arthurian stories? Was the "damsel in distress" cliché as prevalent as we believe in medieval literature? These are just some of the questions that we will explore in this course on the Matter of Britain in medieval French texts.
Though the legend of King Arthur may seem quintessentially British, most medieval Arthurian stories were written in French in the Middle Ages. Many of the most famous Arthurian tropes, such as the Grail quest or the forbidden love between Queen Guinevere and Lancelot, initially appeared in French texts as early as the 12th century before spreading to other European cultures. A language spoken in feudal courts on both sides of the Channel and beyond, Old French was ideally positioned to invent a new genre of fiction known as romance, which led to a veritable Arthurian craze in the second half of the 12th century and the first half of the 13th.
Chrétien de Troyes, a writer at the court of Mary of Champagne, was particularly important in the early stages of this phenomenon, establishing several key aspects of Arthurian fiction in the series of verse romances he wrote between 1160 and 1190. The study of two of this most famous works, The Knight of the Cart (dealing with the abduction of Queen Guinevere and Lancelot's quest to deliver her) and The Knight with the Lion (the tale of Yvain, a knight trying to reconcile his love life with his duties to the Round Table), will allow us to observe the emergence of early tropes in the hands of a master of nuance and ambiguity.
In the second half of the course, we will shift our attention to the immensely popular cycle of prose romances known as the Lancelot-Grail or Vulgate Cycle, composed by a collective of anonymous authors in the first third of the 13th century. We will focus on the two final parts of the cycle, The Quest of the Holy Grail and The Death of King Arthur, which offer a striking vision of an Arthurian court torn between its spiritual aspirations and the ugly realities of betrayal, unbridled ambition, and civil war.
Required readings:
Chrétien de Troyes, Arthurian Romances, William W. Kibler & Carleton W. Carroll (trans.), Penguin Classics, 1991
The Quest of the Holy Grail, Pauline M. Matarasso (trans.), Penguin Classics, 1969
The Death of King Arthur, James Cable (trans.), Penguin Classics, 1972
---
Prerequisites: View the prerequisites
Language of instruction: English