The Art of Love in Occitan and Old French Literature
Cross-listed with MDVL 301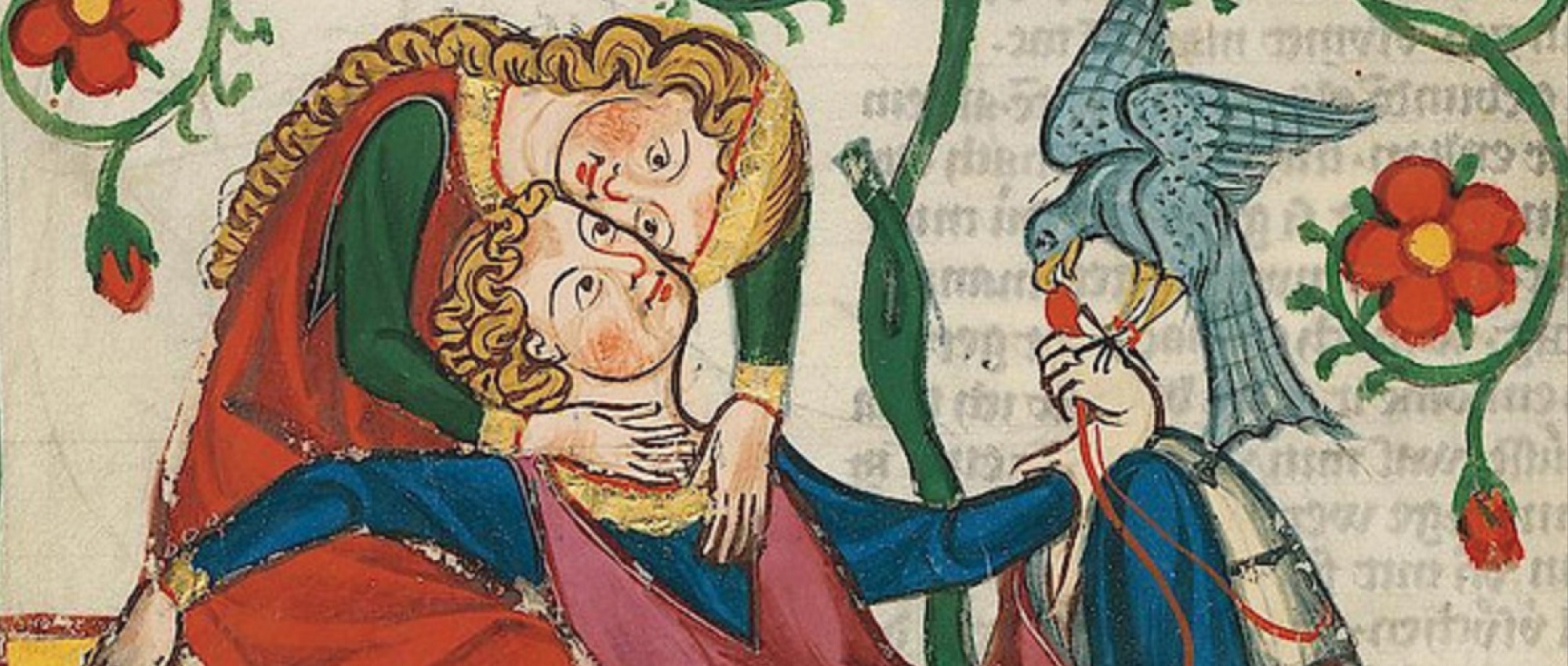 "Love lift us up where we belong
Where the eagles cry
On a mountain high
Love lift us up where we belong
Far from the world below
Up where the clear winds blow"
– Jack Nitzsche, Buffy Sainte-Marie & Will Jennings
What is love? Can it truly lift us up "where the eagles cry"? Is it the ultimate force, stronger than human rules and laws, deeper than religious faith? Or is a dangerous illusion that leads us down a path of misery, strife and despair?
In the 12th century, Western Europe became passionate about love. Fin'amor, or courtly love, was born in the Occitan regions with the songs of the troubadours. It migrated to the North of France and langue d'oïl, where it gave birth to specific genres of narrative literature (lays and romances), before spreading throughout Western Europe under various guises.
Courtoisie (courtliness) is both an aesthetic system and an ideology. It puts love and sensual desire at the top of its hierarchy of values, thus redefining and challenging several social and moral conventions – especially the sanctity of marriage. The aim of this course is to study this important cultural phenomenon across different spheres of the medieval Romance world, beginning with troubadour poetry in langue d'oc. We will then shift to courtly fictions in langue d'oïl, specifically the legend of Tristan and Isolde, which depicts major courtly topics such as adultery, amour de loin (love from afar) and erotic longing, as well as the courtly lays of Marie de France. The study of the allegorical Romance of the Rose by Guillaume de Lorris and the latin De amore ("About Love") by Andreas Capellanus will help us understand how clerical authors reinterpreted courtly love at the dawn of the 13th century.
This course introduces students to a foundational aspect of medieval literature and culture at the European level. We will focus on the interconnectedness of the various Romance regions during the feudal period, as well as study the way each linguistic area (Occitan, Anglo-Norman, continental Old French) and each sociolinguistic stratum (Latin vs. vernacular languages) reinvents courtly ideology and aesthetics. This will lead to a better understanding of the medieval period as a whole and of the role it still plays in our modern cultural conceptions.
Required readings:
Gottfried von Strassburg, Tristan, with the 'Tristran' of Thomas (Penguin Classics, 1960)
The Lais of Marie de France (Penguin Classics, 1999)
The Romance of the Rose (Oxford World's Classics, 2009)
---
Prerequisites: No prerequisites.
Language of instruction: English