Types and Archetypes of Fascism in the Age of the Crisis of Liberal Democracy
Cross-listed with RMST345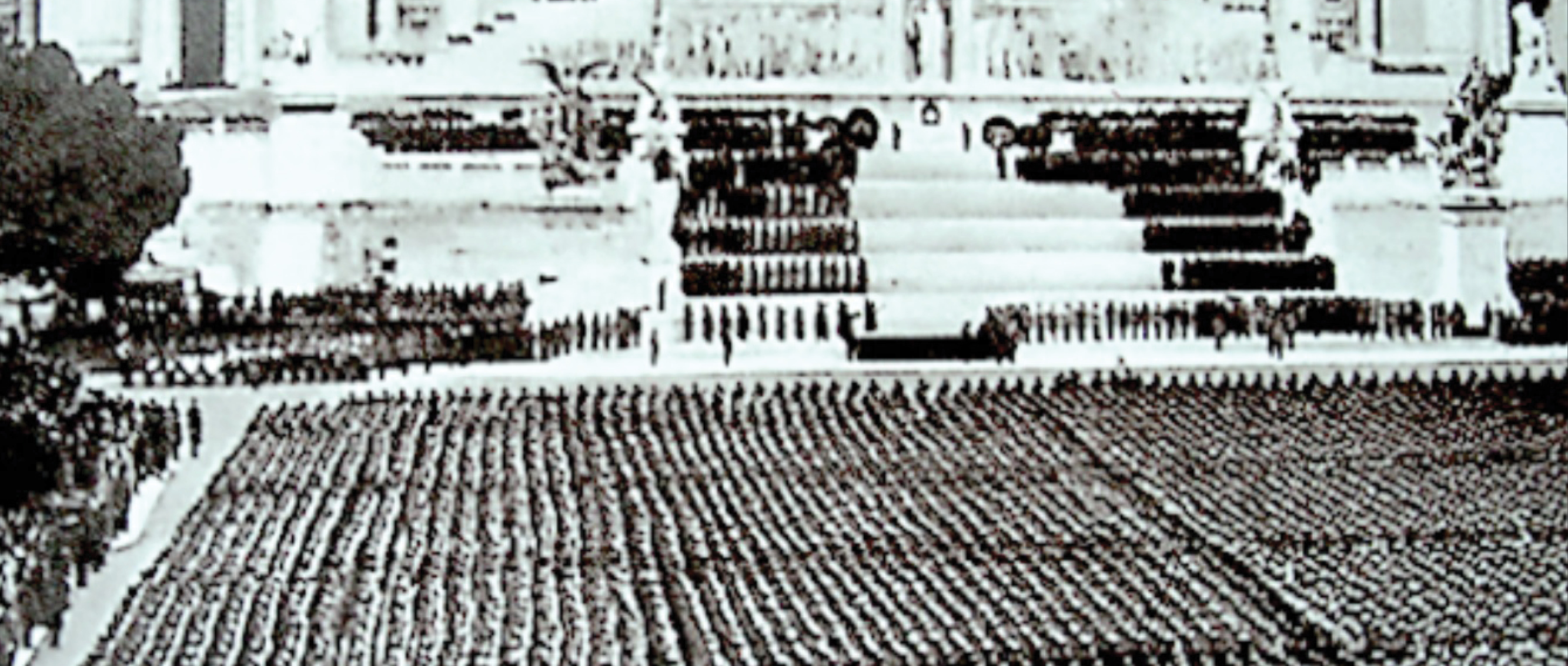 This course aims at offering students with diverse backgrounds some foundational knowledge about the phenomenon of "F-ism" as, in successive incarnations, it arose and ran its course in the context of neo-Latin societes and cultures. Since the phenomenon originated in Italy, our primary focus will be the Italian peninsula.
We will discuss at length Neville and make references to Bosworth, Mack Smith, Martin Clark, Procacci, as well as contemporary sociologists (Umberto Eco). We will analyze works of theory, politics, fiction and memoirs from that age (by Marinetti, Moravia, Pirandello, Ungaretti, Carlo Levi); examine the philosophy (Giovanni Gentile), architecture and fine arts of Mussolini's regime, from the EUR to Mario Sironi, or during it (Giorgio Morandi); and watch clips from films belonging to the genres of telefoni bianchi comedy (Camerini's Mr. Max), war propaganda (Balbo's transatlantic flights, Rossellini's The White Ship), as well as historical "peplum" kolossals (Gallone's Scipio the African).
The last 3 weeks in the course will be devoted to the study of F's legacy after 1945.
Learning Outcomes:
The goal of this Italy-based extended case study is to provide students with the analytical tools indispensable not only to condemn, in facile, dogmatic (and thus ultimately misplaced) self-assurance, the F(s) of yesteryear, but, more importantly, to condemn and — so it is hoped — oppose effectively the many forms of F facing us today.
Assignments and Evaluation:
midterm exam (30%)
final exam (55%)
participation (15%, which covers both attendance and its quality).
---
Required readings:
— LIT (REQUIRED). A reader containing excerpts from works of theory, politics, essays and literary texts will be available on Canvas. Pls check our Canvas site for each week's assignments.
— HIST AND CIV (REQUIRED). Peter Neville, Mussolini, 2nd ed., London: Routledge, 2014.
---
Prerequisite: None
Language of instruction: English