Heroes, Villains, and Everyone in Between: The Many Faces of French Popular Fiction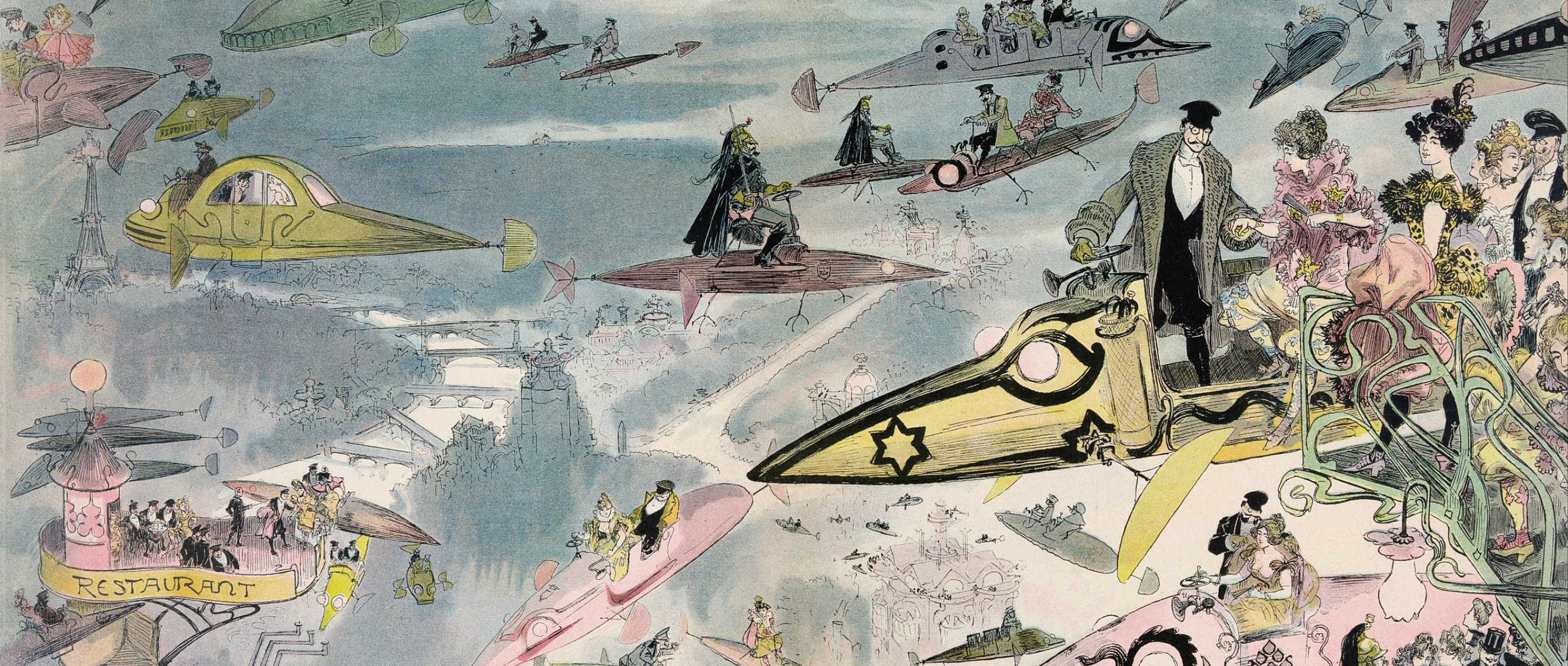 The rise of mass media in the 19th and 20th centuries and the development of literacy in the West led to the popularization of new forms of fiction that were long dismissed as 'low' culture – from penny dreadfuls to pulp magazines and romans de gare – and have only become objects of academic study in recent decades. French attitudes towards popular fiction are particularly paradoxical: France has long been at the forefront of mass literature, with the swashbuckling historical fiction of Alexandre Dumas, the social melodramas of Eugène Sue, the proto-science fiction of Jules Verne, the gory horror shows of the Grand-Guignol theatre and the prominent Franco-Belgian school of bande dessinée; yet the divide between "high" and "low" culture is particularly strong in French public discourse.
This course explores French popular fiction through representative examples of its major genres (adventure, horror, science fiction, crime, fantasy, romance, etc.) and of its different periods, from the serials of the Belle Époque to the cutting edge of present-day bestsellers. The four representative works that we will study this year are:
 Arsène Lupin, gentleman-cambrioleur by Maurice Leblanc (1907), a classic series of short stories about the adventures of master thief Lupin
Oms en série by Stefan Wul (1957), a science fiction novel on cultural relativism, animal rights and revolution
L'Homme aux cercles bleus by Fred Vargas (1991), a moody Parisian crime novel that celebrates intuition over cold logic
L'Arabe du futur 1. Une jeunesse au Moyen-Orient (1978-1984) by Riad Sattouf (2014), a humorous autobiographical bande dessinée about growing up with two cultures
The focus of the course is twofold: a historical one, emphasizing the social, technological and economic factors that have influenced the rise and evolution of popular fiction; and a poetic one, analyzing the aesthetic traits that these fictions tend to exhibit, such as strong narrative tension and archetypal characters. Genre and media will form the common ground between these two aspects: the history of popular fiction is made of the rise and fall of genres that exhibit strong internal rulesets and identities, and that spread like wildfire across different media (novel, TV, comics, film). In particular, several of this year's books have been adapted into other formats (such as the Lupin series on Netflix or the animated adaptation of Wul's novel as La Planète sauvage), which will allow us to examine the spread of popular fictions across media.
Required readings: 
Maurice Leblanc, Arsène Lupin, gentleman-cambrioleur (Livre de Poche Jeunesse, 2015)
Stefan Wul, Oms en série (Castelmore, 2015)
Fred Vargas, L'Homme aux cercles bleus (Magnard, 2006)
Riad Sattouf, L'Arabe du futur 1. Une jeunesse au Moyen-Orient (1978-1984) (Allary Éditions, 2014)
---
Prerequisites: One of FREN 321, FREN 328, FREN 329 and one of FREN 402, FREN 225.
Language of instruction: French