Gain general knowledge of — and a strong interdisciplinary approach to — the language, culture, society, geography, political systems, and history of Latin America through our major and minor programs in Latin American Studies at UBC Vancouver.
Develop a deeper understanding of the cultural, ethnic, and linguistic diversity of Latin America, along with its global importance and complexities. As a uniquely interdisciplinary program, you can take courses from a variety of departments that count towards a major or minor in Latin American Studies, including: Anthropology; Art History; Economics; First Nations and Indigenous Studies; Gender, Race, Sexuality and Social Justice; Geography; History; Spanish and Portuguese; Social Work; Sociology; Political Science; among others.
Our major and minor serve as a solid foundation for careers in public service, business, education, humanitarian work, law, health care, non-profit organizations, NGOs, foreign service, tourism, and many other fields.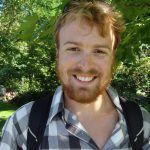 Latin American Studies gives you the freedom to take courses from a variety of disciplines instead of specializing in only one.
John Hayes
Major in Latin American Studies
Degree Requirements & Course Planning
Get Involved