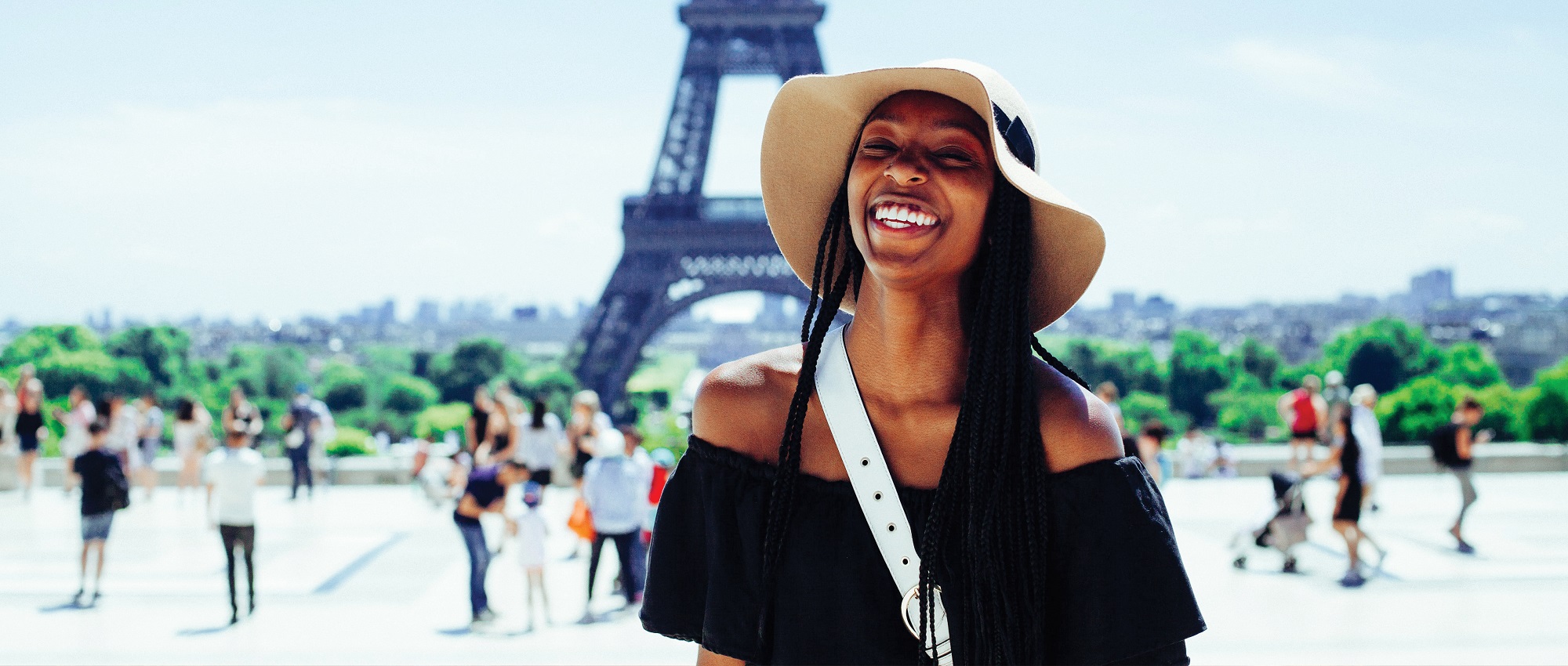 Immerse yourself in the languages and cultures of your subject of study, while earning credits towards your UBC degree.
Below is a list of study abroad opportunities in French, Spanish and Italian next summer (2022). The application deadline for all is January 27, 2022.
Attend one of the upcoming Information Sessions.
---
French:
Partner institution: Université Lumiere Lyon 2
Dates: Mid-June to mid-July
Application deadline: January 27, 2022
Spend four weeks discovering Lyon and the beauty of the region all while improving your French. Open to students of all levels of French language proficiency, the CIEF Summer School provides language courses in the mornings to help students develop written and oral skills for comprehension and linguistic expression. Then in the afternoons, students engage in collaborative project-based learning. The CIEF Leisure team organizes immersive cultural experiences and outings throughout the program such as sampling local gastronomy and a field trip to Annecy.
Partner institution: Sciences Po Reims and Paris
Dates: June and/or July
Application deadline: January 27, 2022
Sciences Po Summer School offers students the opportunity to study in-depth themes in the field of social science as well deepen their language skills at France's leading university in the social sciences. Students will have the chance to live and learn in Paris, engaging in cultural and historic tours alongside their academic work. Each session is a four-week intensive program. Two academic tracks are offered in each session: social sciences and French language. In each session, students will select one core class for intensive study, and all students have the option to choose an additional elective course to expand their studies.
Partner institution: Université de Lausanne
Dates: Depends on program track (courses run from July through early September)
Application deadline: January 27, 2022
Lausanne offers French language courses in the summer. Their offerings include 3-week and 6-week options for complete beginners and for students at levels A1 through C1. However, there is only one program track, the Mutual Teaching in Context (MTC) Program, that offers transfer credits. The MTC Program is only available to students at the B1 level of French language proficiency or higher. Please note that your language level will be assessed on the first day of class and you will be placed at that time.
---
Spanish:
Partner institution: Tec de Monterrey
Dates: 4-5 weeks between June to July
Application deadline: January 27, 2022
Tec de Monterrey, one of UBC's key partners and one of the top universities in Mexico, offers an exciting summer program in Spanish language and culture at the Querétaro campus. Students can also take part in cultural field trips and extracurricular activities to enrich their learning. Located in the heart of Mexico, just a 2-hour drive from Mexico City, Querétaro is a city of arts, culture, economic growth and diversity. The city is known for its colonial centre and its role in Mexico's history, its UNESCO World Heritage Sites, as well as its modern infrastructure and technological development.
Partner institution: Universidad de Santiago de Compostela
Dates: Courses are 2 weeks each in June, July and August. Students can follow courses from 2 weeks up to 15 weeks total.
Application deadline: January 27, 2022
This program offers the opportunity to study Spanish in Spain for as few as two to as many as fifteen weeks in the summer. Students are given a language placement test upon arrival in Spain and are placed in the appropriate course level. For this reason, the year level obtained cannot be guaranteed in advance.
Partner institution: Universitat Pompeu Fabra
Dates: Late June to late July
Application deadline: January 27, 2022
UPF's Barcelona Summer School offers a variety of courses taught in English and Spanish as well as Spanish language courses, all taught by regular-term UPF lecturers and highly regarded guest lecturers. The program "showcases the vibrant city as a modern, cosmopolitan melting pot and an ideal forum for discussing current global issues". This academically challenging program also "offers flexibility and scope for enrolment on language and subject-specific courses revolving around the arts, society and the audiovisual industry, with a focus on Barcelona, Catalonia, Spain and Europe." Students will participate in hands-on seminars, fieldwork, and off-campus activities. Courses are offered through 1, 2, 3 and 5-week modules. Students also have the option to complete a 5-week Spanish language program in addition to their academic content courses.
---
Italian:
Dates: 10-12 hours of online classes in early May 2022 + 2 weeks in Salerno, Italy in early June 2022.
Application deadline: January 27, 2022
Funding: All qualifying students will receive a $1,000 Go Global Award.
Led by UBC faculty member Dr. Luisa Canuto, the Study in Italy Program features an intensive course on Italian language and culture, and includes excursions, meals and other events which allow participants to experience the richness and beauty of the Amalfi Coast. No prior knowledge of Italian language is required.
Locations visited: Main highlights in Salerno (i.e., Arechi Castle; the Medieval Centre; Botanical garden), Amalfi and Ravello, Pompei, Naples
Dates: May 30 - June 27, 2022
Application deadline: January 27, 2022
Led by Dr. Sabina Magliocco from the Department of Anthropology, this course allows you to conduct preliminary ethnographic research in Sardinia, Italy, examining the island region's foodways in the context of history, heritage, and global tourism from an interdisciplinary perspective.