Despite being on different continents as a result of physical distancing protocols brought about by COVID-19, UBC students enrolled in LAST 303 worked together to create podcast episodes that contributed to public scholarship and ethical reporting on Indigenous cultures.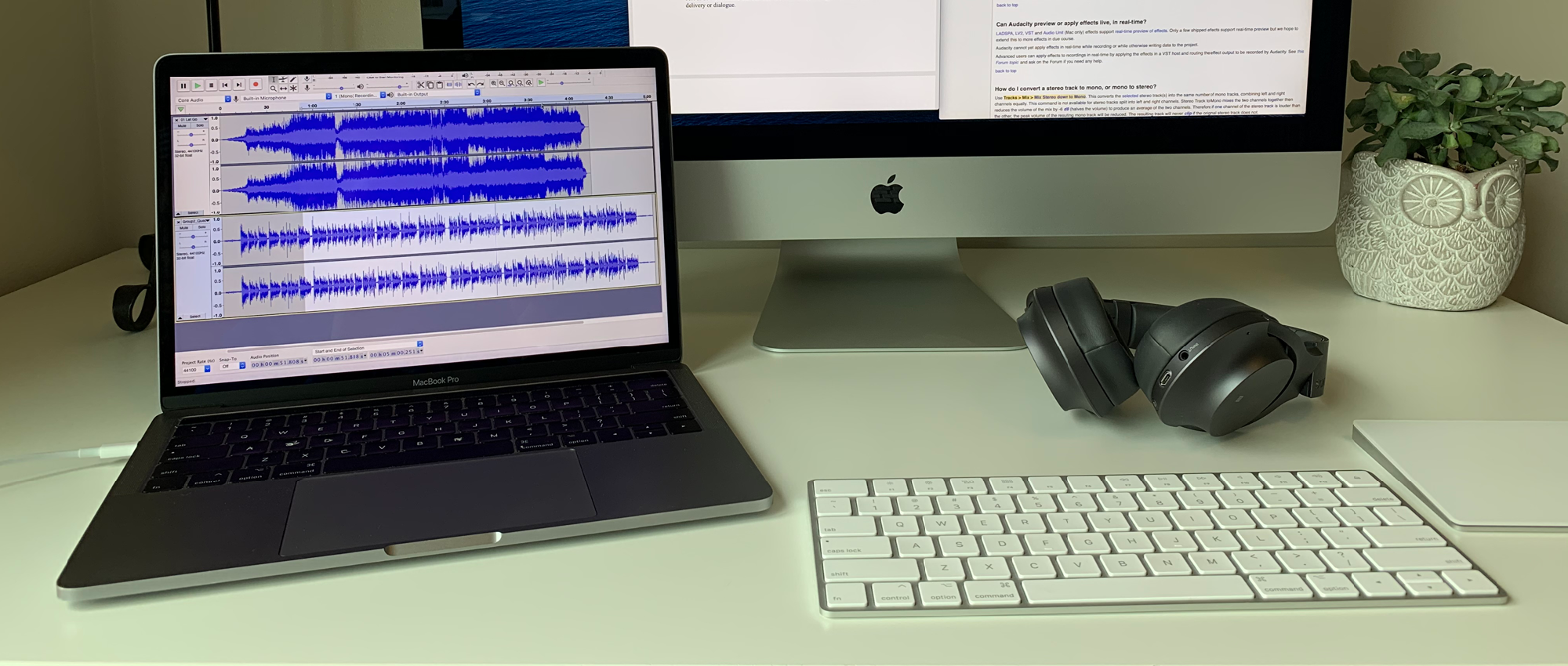 "Teaching students how to communicate properly via physical and virtual means is highly important for our future professional and intellectual pursuits, especially in an increasingly interconnected and globalized world."
Joseph Bouchard
Undergraduate Student, Latin American Studies
In a UBC course titled LAST 303: Indigenous Peoples, Globalization, and Labour in Latin America, students took up podcasting as a platform for communicating their findings on the impact of neoliberal globalization on the labour practices of Indigenous cultures in Latin America.
According to Dr. Tamara Mitchell, Assistant Professor of Spanish who designed the course, podcasts were a way of exploring non-written forms of knowledge transmission, developing marketable skills, and actively participating in public scholarship.
Public Scholarship
"Public scholarship is meant to communicate research and knowledge with communities outside of the university," says Dr. Mitchell. "Unlike a typical final essay that might only ever be read by a professor, a podcast episode is created with a broader audience in mind."
While a research paper would have been composed in a formal register, students in the course made their podcasts stylistically more 'approachable' to the public without sacrificing the quality and rigour of their research. For their final project, students were required to expand on what they had learned throughout the semester, citing at least eight scholarly sources in their bibliographies and incorporating at least one key term related to labour and globalization they had studied.
Hannah Exley, an International Relations Major and Spanish Minor, found the distinction between podcasting and essay writing particularly productive. "You use many of the same skills—researching, writing, structuring an argument—but when it comes to recording a podcast, you have to synthesize your information in an incredibly concise way; nothing can be redundant, distracting, or boring," she says. "For me, this was a great lesson in writing (or speaking) effectively to an audience beyond myself."
Ethical Reporting
The course emphasized the necessity of ethical reporting that is sometimes missing in public scholarship on Indigenous cultures. "Settler scholarship and journalism can inadvertently infantilize or take away Indigenous autonomy," states Dr. Mitchell. To combat this, students read texts by Indigenous scholars, were taught to avoid the common pitfalls of stereotypical reporting on Indigenous communities, and were challenged to develop more substantive, thoughtful, and honest content throughout the semester.
Daniela Díaz, Exchange Student and Politics Major, recognized the responsibility that scholars had to engage in ethical reporting:
"This course unveiled often-overlooked practices needed to avoid cultural appropriation and to take a more conscientious approach to using or talking about cultural material related to Indigenous Peoples. In my opinion, podcasting can help Indigenous communities be heard and known."
A large part of the course was devoted to exploring how Indigenous groups in Latin America maintain agency and deploy their own ways of knowing (epistemologies) and forms of existence (ontologies) in the era of neoliberal globalization.
"Indigenous groups in Latin America traditionally participated in non-orthographic forms of knowledge transmission such as orality (storytelling), visual art, textiles, and more, despite being literate in their native languages and in Spanish or Portuguese," says Dr. Mitchell. "In an effort to acknowledge these non-written forms of knowledge transmission, I thought it would be appropriate for students to likewise communicate their findings via a non-written form."
Marketable Skills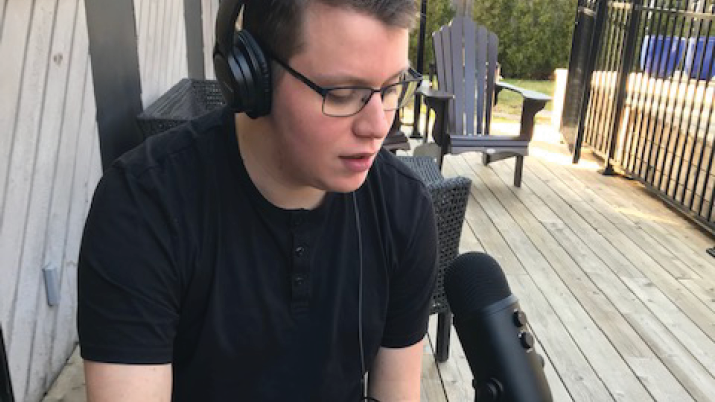 In addition to developing research skills and theoretical groundwork, students participated in podcast tutorials that gave them the technical skills to create their final podcast episodes. They learned about conducting interviews, choosing from different podcasting formats, scripting episodes, and, perhaps most impressively, using the audio editing and recording software called Audacity.
Students learned to splice audio files together, incorporate music and sound effects into their podcast episodes, and utilize editing skills such as fading in/out, adding silence, and removing background sounds. They also became familiar with legal practices regarding the use of music and intellectual property.
Joseph Bouchard, International Relations Major and Latin American Studies Minor, states:
"Teaching students how to communicate properly via physical and virtual means is highly important for our future professional and intellectual pursuits, especially in an increasingly interconnected and globalized world."
According to Dr. Mitchell, one of the biggest surprises was discovering the many resources that UBC and the City of Vancouver offer in relation to media production. "There are free studio spaces and equipment rentals in numerous places," she says. "Duncan McHugh from UBC Land and Food Systems, who has a radio show on CiTR and regularly teaches podcasting to his students, generously led the tutorial on Audacity. This was the first semester that I incorporated podcasting technology in a course, and these resources and support helped the semester go smoothly."
Working Together in the Midst of COVID-19
The use of technology and editing software was also crucial for adapting to the physical distancing protocols brought about by COVID-19. With students returning home to different continents, group work became challenging — but apparently not impossible. Lilly Callender, International Relations Major, explains how her group adapted:
"In order for a podcast to flow in a clean and clear manner, it is important that the narrators are on the same page. But this becomes very difficult when narrators are in different locations. We decided to overcome this by recording our sections separately and then using the Audacity editing tools to weave our voices together and create a unique and effective narrative style."
Dr. Mitchell was thoroughly impressed by how students responded to the challenge of adapting to new group work arrangements. "At one point, all four members of one group were in different countries! However, the students adapted amazingly. Although they were no longer expected to have studio-quality recordings since studios were inaccessible, they took great care to produce episodes with high sound quality and thoughtfully applied what they learned to each recording."
Although the future of online learning is yet unclear, undergraduate student Hannah Exley expresses optimism for what awaits:
"I think this rapid online transition has taught us a lot about post-secondary education. There are lots of creative ways to teach and learn. Lectures, meetings, presentations, projects, assessments, collaboration, and teamwork can all happen online. We've learned that physical distance doesn't necessarily mean social distance, and to me, this points to a creative and democratic future for post-secondary education."