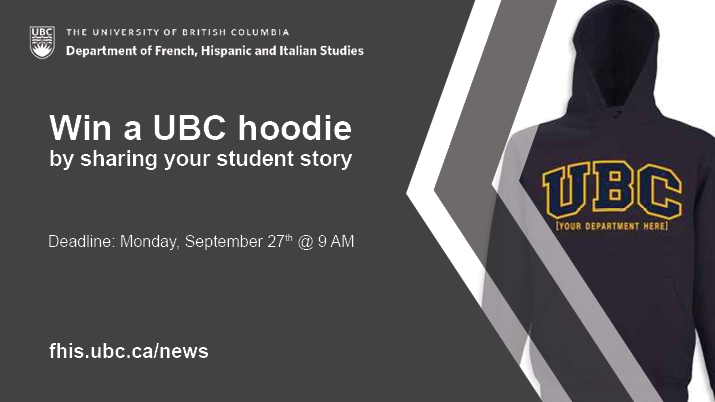 Are you pursuing a major, minor, or honours in French, Spanish, or Italian at UBC? Get a chance to win 1 out of 6 UBC hoodies with your program name printed on it by sharing about your student experience in this online Q&A!
Your responses may be used in future articles and content issued by the Department of French, Hispanic and Italian Studies. Prize draw winners will be contacted directly by the department.
Deadline to submit your responses is Monday, September 27th @ 9:00 AM.