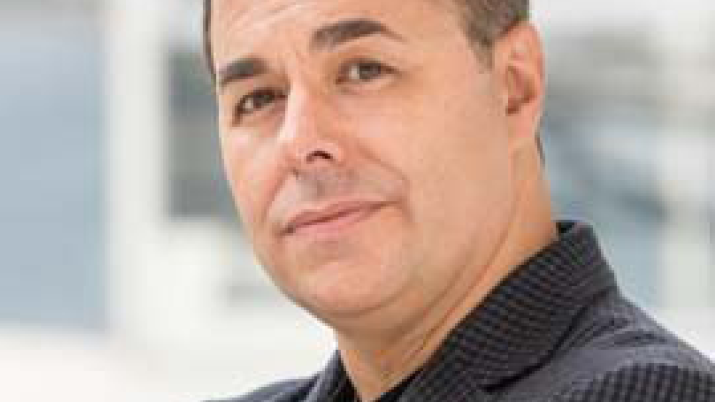 "Although abrupt, this transition brought forth the incredible compassion and skill of our instructors and graduate students, and the drive our undergraduate students have to continue to thrive academically."
Raúl Alvarez Moreno
Acting Department Head, FHIS
Welcome to the Fall 2020 Newsletter of the Department of French, Hispanic and Italian Studies.
This fall has been unlike any other. This daunting historical moment, though, should not prevent us from either saluting the important additions or honouring the sad farewells that took place in the summer.
Hellos and goodbyes
The Department welcomed three new research-stream faculty members: Dr. Anne Salamon as Assistant Professor of French (Romance Philology), Dr. Marie-Eve Bouchard as Assistant Professor of French (Sociolinguistics), and Dr. Antje Ziethen as Assistant Professor of French (African and Francophone literatures). The Department also welcomed Min Ji Kang as our Student Programs Coordinator in August, a new position created to provide a better articulation, management and promotion of our undergraduate programs.
In addition to the warm welcomes, FHIS also said goodbye to four colleagues in the French program in Summer 2020. After stellar and fruitful careers at UBC, Dr. André Lamontagne,  Dr. Gloria Onyeoziri-Miller, Dr. Hervé Curat, and Dr. William Winder officially retired at the end of June with a combined total of 124 years of teaching, research and service accomplished at the university. They will all be missed and we wish them the best as they embark on their new projects.
In addition to the new hellos and goodbyes, anyone who has taken a stroll around campus, the city, or simply checked the news is well aware of how things have changed and how the pandemic has affected every aspect of our lives. In addition to the health crisis, we have to deal with the economic situation, as well as the climate crisis, the wide social and racial unrest, and the rampant animosity in both traditional and social media that is taking a toll on our mood, state of mind, and, sometimes, even our mental health. On top of all of this, several colleagues in the unit have had to face the sorrowful loss of a close family member in the last four months.
Adapting to web-based teaching and learning
Now that we have made it more than halfway through the term, I can positively say that the global pandemic has not undermined FHIS' excellence in teaching, commitment to a more inclusive humanist education, and cutting-edge research.
This unprecedented situation has often set our agenda and placed an unexpected number of urgent decisions on the daily functioning of the department. Simply keeping the unit running on a daily basis, while complying with Covid-19 protocols, has already left many of us working at extreme capacity. Nevertheless, a massive collective effort by faculty and staff has allowed us to overcome, or at least address to the best of our ability, most of the challenges on the table.
Though the transition to online learning in March 2020 proved challenging from a teaching and learning standpoint, it has also represented the opportunity to design courses that are more flexible, inclusive, and interactive, despite their remote nature. The increased responsibilities and demands on instructors post-March 15th also positioned us to hire several experienced graduate students during the summer and fall 2020 terms as Graduate Academic Assistants to assist with the "onlinization" of courses and to update existing placement tests for the new web-oriented context.
Amidst such urgency and necessary change, we have provided our best response to continuing requests from the University; successfully kickstarted our new faculty searches before the transition to Workday; forged ahead with the new FHIS website; secured additional funding for online teaching in Terms 1 and 2; handled an unprecedented number of tenure and/or promotion cases; and moved forward with two substantial curriculum proposals.
Developing a new TA Model
In addition to all of this, we  have worked diligently on the complex issue of replacing an existing TA model, deeply integrated with programs and pedagogy, instructional resourcing, graduate funding, and facilities. Despite the challenges of the pandemic and the aggressive June 2020 deadline imposed upon us, we revised our model, have been able to deliver our courses and employ our TAs in a new and thus far sustainable model, without the need to rely on a TA funding "bail-out," as was initially under consideration. We are currently working on monitoring the progress of the new model and determining any changes to be implemented. Hopefully, we may even make it through Workday—the new core administrative system—without major disruptions, despite the fact that UBC decided to go live with it on the Day of the Dead (no general resurrection or apocalyptic joke intended).
Although abrupt, this transition brought forth the incredible compassion and skill of our instructors and graduate students, and the drive our undergraduate students have to continue to thrive academically.
The several workshops, bootcamps for Heads, and other resources I have benefited from have been helpful to a certain level but, as for many of you, the learning curve, at times, has been a very steep one. My best training has been listening, adjusting, discovering, planning, persisting, and trying to prioritize what I intend to accomplish everyday, while still saving some time for myself.
Two things are now clearer to me than they were five months ago:
1) The importance of treating one another with kindness
Guidelines, regulations, and rules are crucial, and we need to continue the great effort of the last few years to provide the best possible ones. However, in the end—whether in meetings, when emailing a colleague, or building a relationship with a TA—they do not replace human interactions and the way we treat one another. Since it is harder to demonstrate empathy and openness when working inside a Zoom room than it is in person, I would like to encourage that we continue to be patient, understanding, and generous with fellow colleagues and peers.
When everyone is pushed to their limit, and all of us are facing new emerging challenges for which there are no workshops or Arts ISIT solutions, I encourage us all to use the kindest and calmest language possible when communicating, and to always assume the best of each other in these challenging times. In this regard, I cannot but recognize and express thanks for initiatives such as the Virtual Koerner's or the Wellbeing events featured in this Newsletter.
2) The importance of the humanities
The second lesson I have learned has to do with our mission. All the crises we have experienced have revealed to me even more evidently the great value of what we do. It is in the vital interest of universities, communities, countries, and the world to preserve and support the humanities..
Responding to challenges with serenity and without being dragged into the breaking-news cycle
Promoting creativity and different ways of thinking
Developing communication skills, teamwork, and passion for other languages and cultures
Encouraging students to study across disciplines
Providing genuine critical thinking versus narrow indoctrination
Enabling access to diverse points of view
Promoting real debate that leads to the potential of cooperation and common ground
Dealing with economic justice and not divorcing ourselves from class and labor issues
All these things are an essential part of what we do and play a significant role in the human response to crisis.
Thank you
I would like to close this message by expressing my gratitude for all the support that I received from you (students included!) in my role as Acting Head during these few months. I am particularly grateful for the exceptional lengths to which you are all going to meet the educational—and many times personal—needs of our students, as well as for your dedication in spite of all obstacles.
Your commitment to the unit and to our students has been not only truly inspiring to me, but also a reminder of our potential and what an outstanding community of people FHIS is made up of.
Sincerely,
Raúl Alvarez Moreno
Acting Department Head
French, Hispanic and Italian Studies