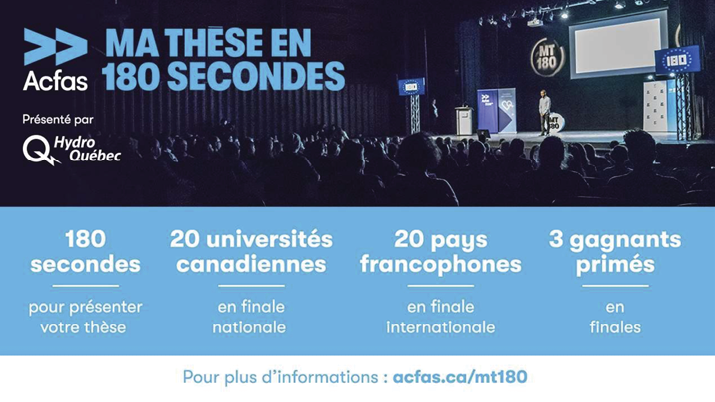 The My Thesis in 180 Seconds (Ma thèse en 180 secondes) competition is a unique opportunity for you to hone your communication skills, while disseminating your research in the public space!
How it works:
Doctoral students must give a clear, concise and convincing presentation in French on their research project within the time limit of three minutes. The goal is to present your research topic in layman's terms to a lay and diverse audience. Participants can receive training opportunities to better hone their research communication skills as part of this competition.
When:
The competition for universities in Western Canada will take place on May 5, 2021.
Eligibility criteria & training:
For more information about eligibility criteria and training workshops, visit the website:
---
This opportunity is presented to you by:
Association francophone pour le savoir (ACFAS)
FHIS Graduate Studies Program
Centre de la Francophonie de UBC