Three award recipients from the Graduating Class of 2022 reflect on their undergraduate journey and offer advice for academic success to students in the Department of French, Hispanic and Italian Studies (FHIS). Interviewees include Laura Marr, recipient of the C.A. Stuart DeVitt Memorial Scholarship, David E. Highnam Memorial Prize, and Katherin Brearley Scholarship in French; Cléa Alexandra Catona, recipient of the C.A. Stuart DeVitt Memorial Scholarship; and Diana Pavel, recipient of the Mabelle Andison Prize.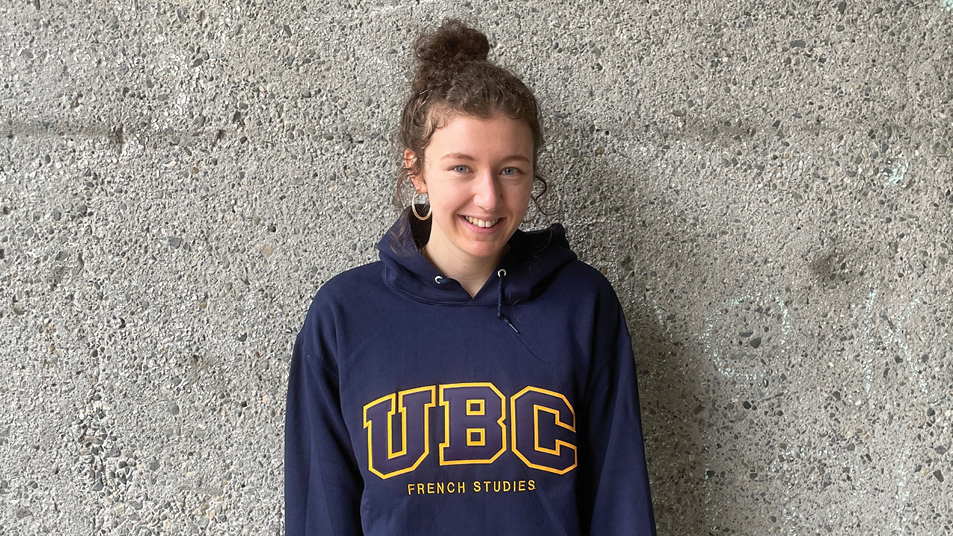 What advice would you give for academic success?
Laura: Repetition, time, and patience will be your best friends both in and out of the classroom, but to truly master and appreciate a language and its culture, you must go beyond the course material. Watch a Netflix show in your target language, try out a new idiomatic expression with a friend, or splurge on a new book! Remember to put yourself out there and to never become discouraged; learning a language is a gradual process!
Cléa: It can be very daunting to step out of your comfort zone, but it's extremely rewarding when it comes to learning and exploring languages. Take advantage of the passion your professors have for their field and you will gain so much more than you would have thought!
Diana: Languages are one of those things that you have to actively use in day-to-day life in order to master. My advice would be to travel as much as possible and completely immerse yourself in the language and culture of a place.
What made you fall in love with the Romance languages and cultures?
Laura: When I began studying Romance languages in high school, I was fascinated by the etymological and historical connections between modern words and phrases with their ancient Roman and Greek counterparts. I still love this aspect, but as I continued studying, I realized it's the people I love; it is incredibly meaningful and powerful to be able to connect with others without any linguistic borders!
Cléa: I grew up speaking English, Romanian, and French at home, and after learning Spanish in high school, it was safe to say that my love for the Romance languages only grew stronger. When I came to UBC, studying Italian felt like a natural progression, and it was all too easy to fall in love with the culture and language—so much so that I now use it as my primary language when I write poetry.
Diana: I fell in love with French because of an amazing French teacher that I had back in high school who showed me that learning a new language could be easy and fun. After that, it was my curiosity of what other Romance languages might be like that lead me to discover Spanish and Italian.
What will you miss the most about FHIS classes?
Laura: What I love about all FHIS classes is that there is always opportunity for discussion. It is not only an opportunity to improve in your target language, but a chance to share opinions, ideas, and laughs with your classmates, which creates a bonded community of friends that I haven't witnessed in any other department.
Cléa: The energy! Every FHIS class I've had has had a positive, vibrant, and welcoming energy that draws you in and that you never want to let go of!
Diana: My favourite aspects about these classes were how engaging and interesting the teachers made the material. I was able to get so much more out of the classes because of the teachers' dedication to the subject.
Do you have a farewell message for the FHIS community?
Laura: This is less of a farewell and more of a "see you soon", as I am returning to UBC as a French MA student in September! I hope to one day be a part of our amazing department as a lecturer or professor, and have as positive an impact on others as this faculty has had on me. Merci beaucoup, FHIS!
Cléa: Thank you for giving me the most beautiful friendships and for allowing me to learn from some of the best professors. I will be eternally grateful for the opportunities I've been given through this community.
Diana: I am so grateful for everyone I met through the FHIS community—from teachers to students to my lifelong friends. They are what really made my journey special these last few years and made me feel like I found my place here at UBC.