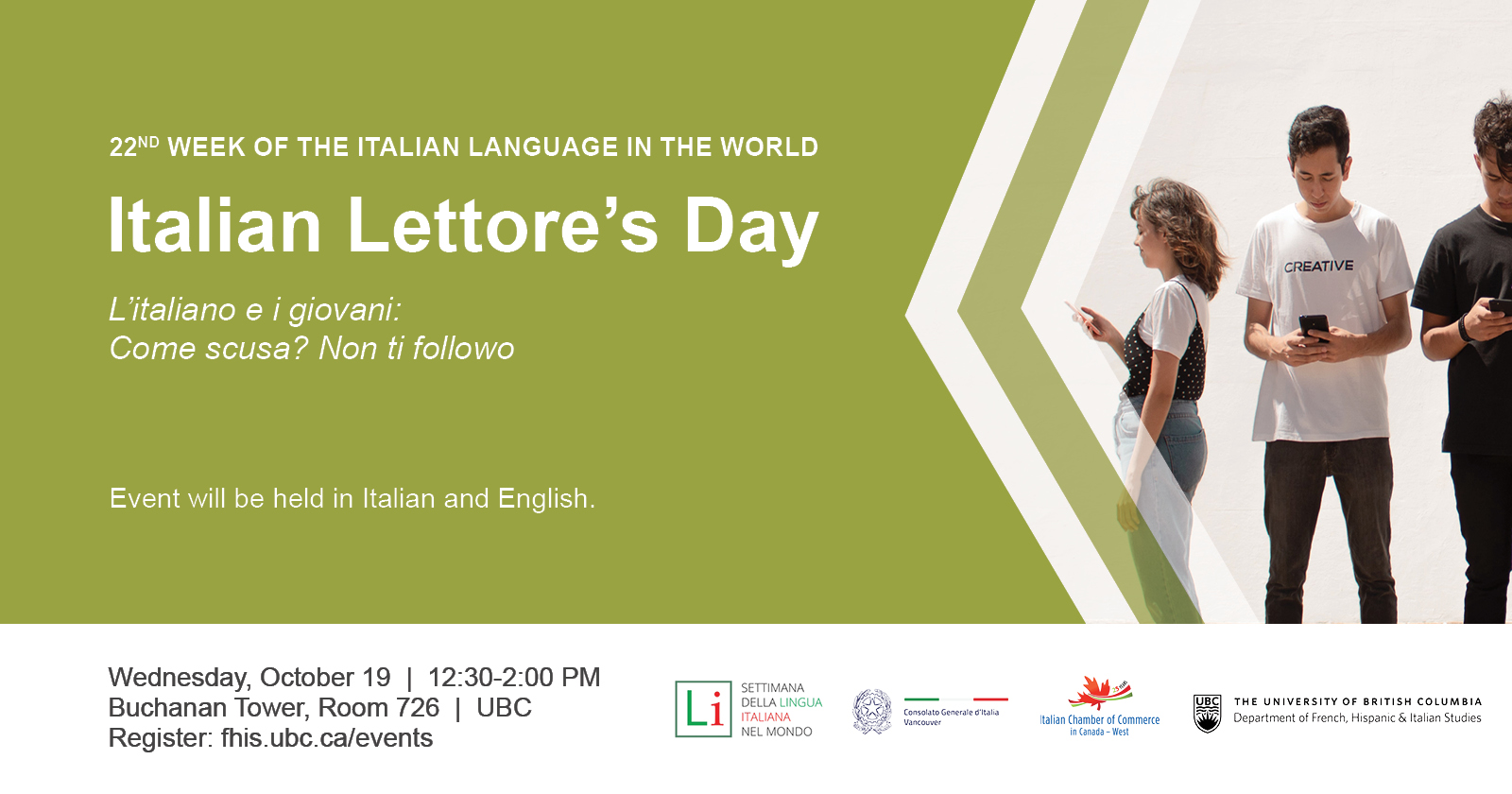 Celebrate the 22nd week of the Italian Language in the World with the theme of «L'italiano e i giovani: Come scusa? Non ti followo» ("Italian and the Younger Generation: Pardon me? I don't understand you").
This year, the Week of the Italian Language In the World will focus on how young people are currently transforming the Italian language on a constant basis—largely due to the world of social media—and the communicative discomfort that accompanies these users. Drop in whenever you can!
Program:
Italian opera performance of "Come Paride Vezzoso" by Doninzetti
Performed by Matthew Gorlitz, student of ITAL 101
Experiences with the Italian language
Presented by Natasha Nock, Marina Mala, and Adam Villo, students of ITAL 401
Guest talk titled «Che vita da cani! Parola di Pinocchio (Capitoli XXI e XXII)»
Presented by Professor Carlo Testa
Trivia and interactive presentation on how Italian language is being transformed by the language spoken by young Italians
Prizes consisting of $50 vouchers to stay at the Whistler Blackcomb Lodge can be won!
Snacks and refreshments will be served.
---
Register now:
---
This event is brought to you by UBC's Department of French, Hispanic and Italian Studies – Cultural Club, the Consulate General of Italy in Vancouver, and the Italian Chamber of Commerce in Canada West.