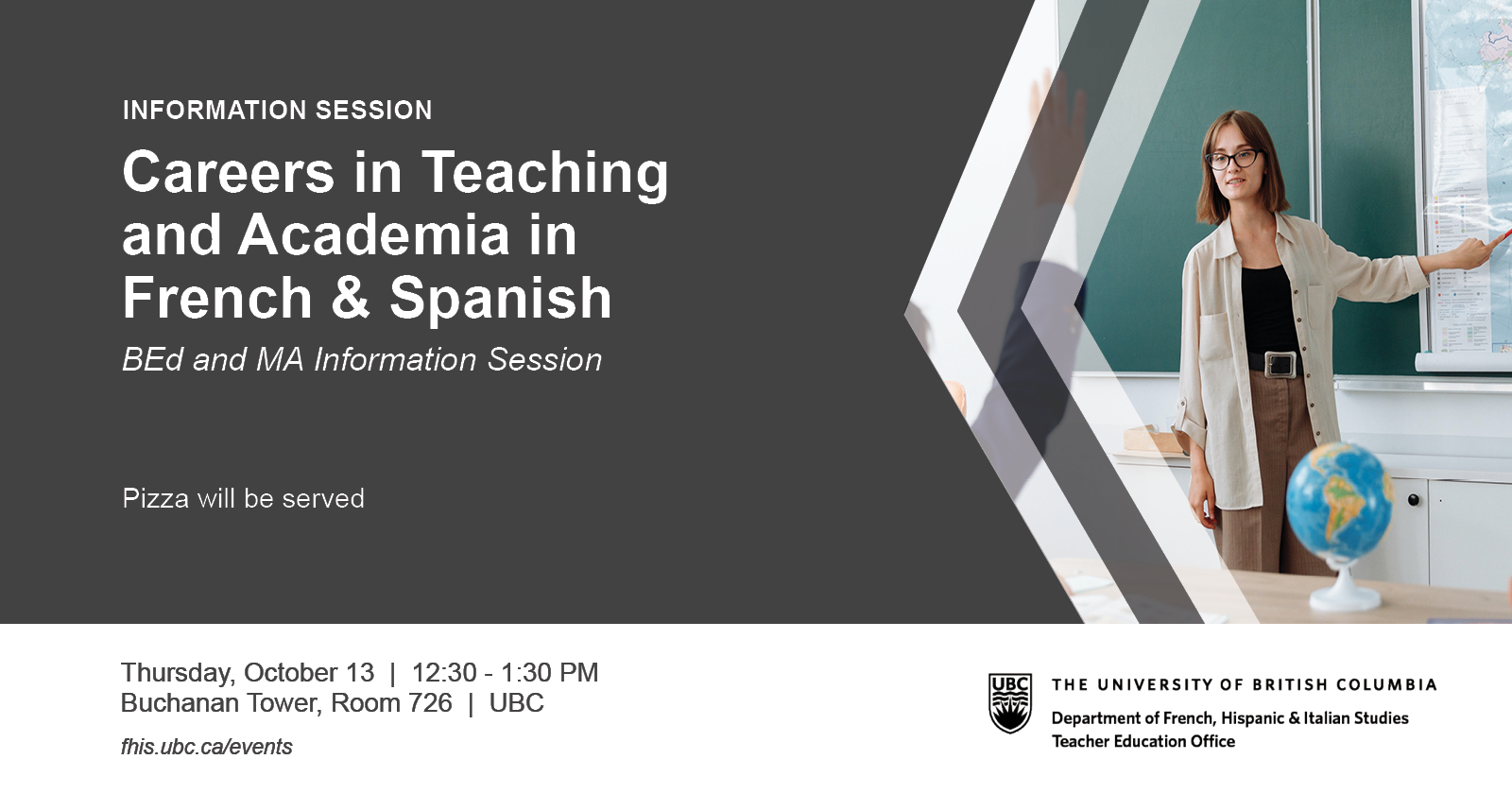 Interested in becoming a teacher, researcher, or academic in French or Spanish Studies?
Explore your post-undergraduate options over a slice of pizza through this joint information session by UBC's Department of French, Hispanic and Italian Studies and Teacher Education Office to learn more about the Master of Arts (MA) in French or Hispanic Studies, and the Bachelor of Education (BEd) with French or Spanish as teachable subjects.
You will learn:
How each program can assist your specific career goals
What to expect from the MA and BEd programs
The application requirements to get into the MA and the BEd programs
Pizza will be served!
Register by Monday, October 10:
If you have any questions, please contact fhis.undergrad@ubc.ca.